Upgrade your cloud posture in seconds
Metadash helps AWS users improve security, stability, and scalability with a simpler, smarter cloud console.
Fast easy setup. 14 days free. Cancel any time.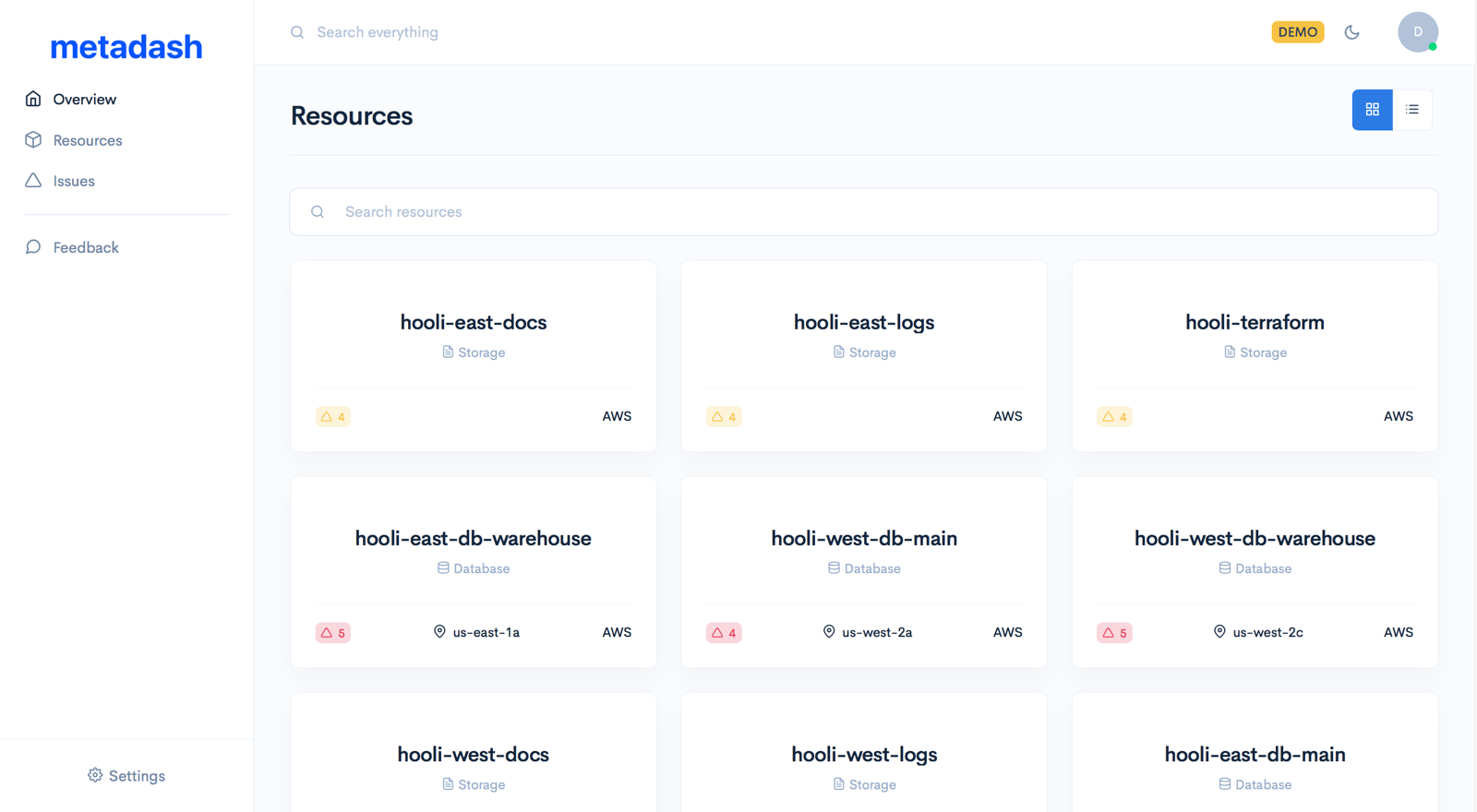 Designed to help you get the job done
Simple
Forget dozens of complex cloud services with crufty interfaces and complex details. Metadash is designed to keep you focused, not overwhelmed.
Smart
Metadash is built from the ground up for engineers by engineers around modern workflows, with as much automation as possible.
Supportive
Cloud is complex, so Metadash is designed to make sure you have the guidance and support you need for projects of all sizes.
Integrations
Core AWS services are supported with more coming soon.
Amazon RDS
Amazon EC2
Amazon S3
Amazon VPC
What you can do
Discover security and stability issues instantly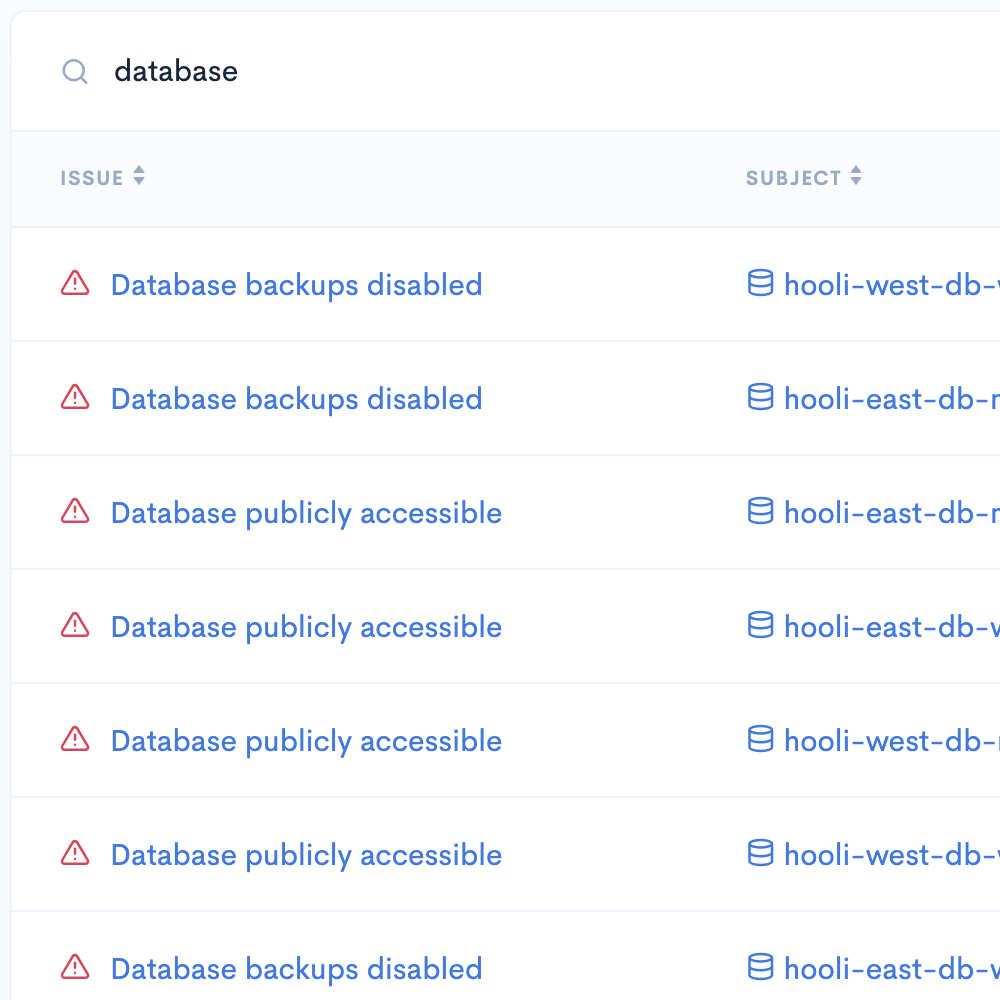 Fix issues fast using manual and automated approaches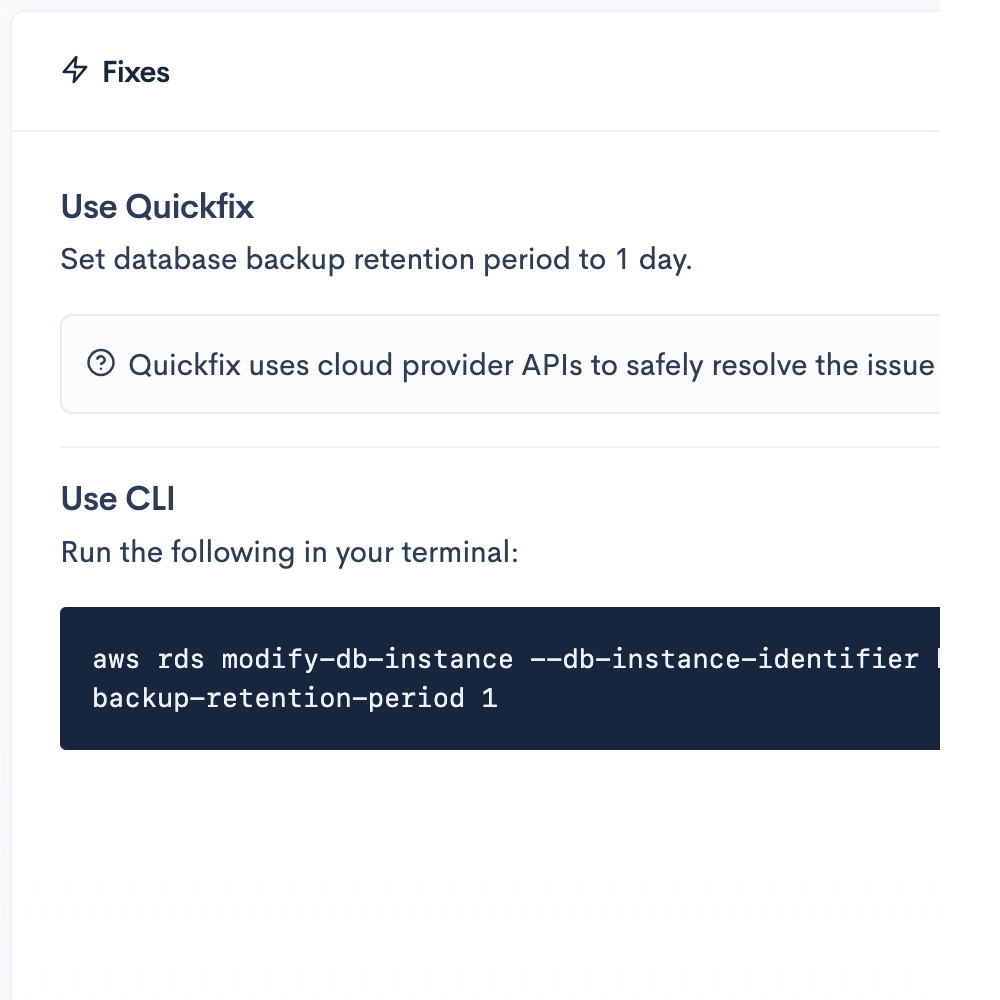 Inspect essential resource details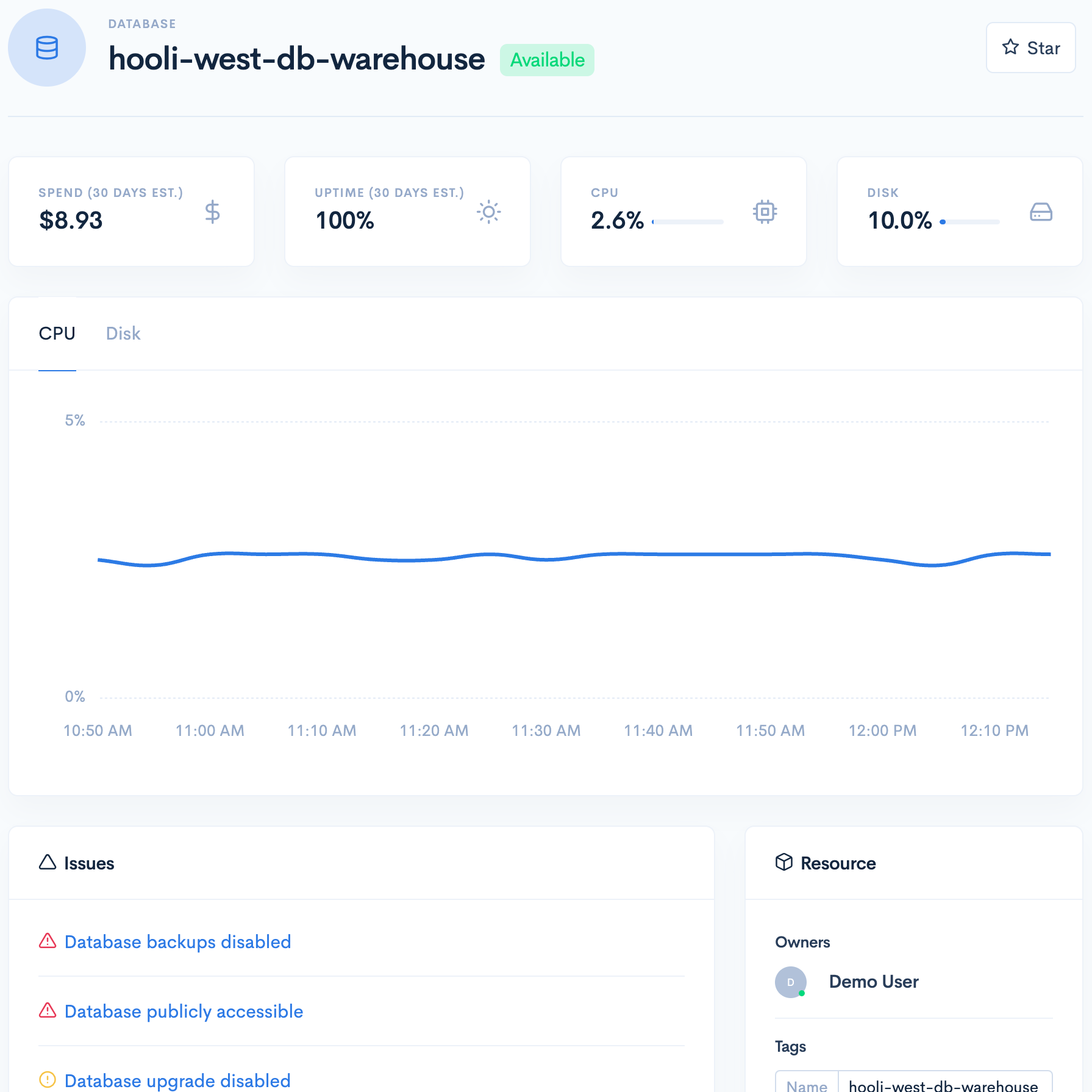 Find cloud resources quickly across accounts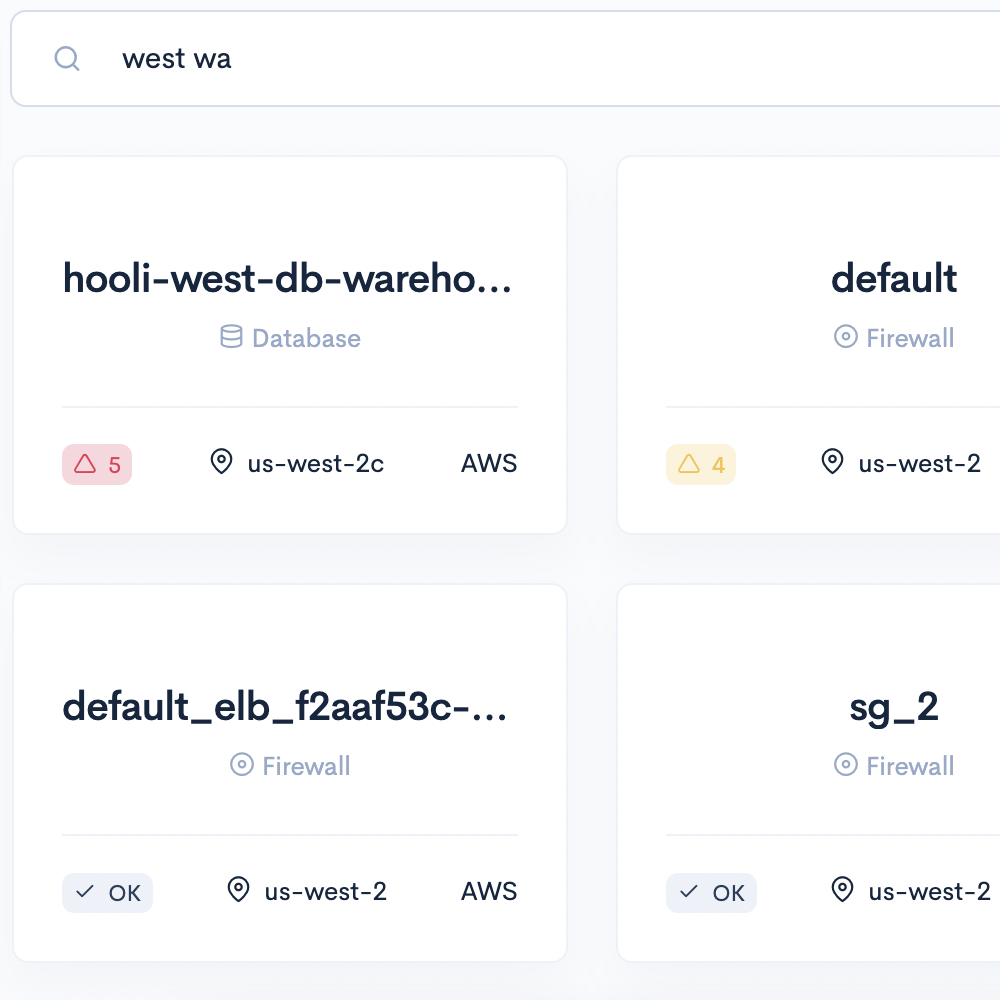 Generate comprehensive reports of cloud issues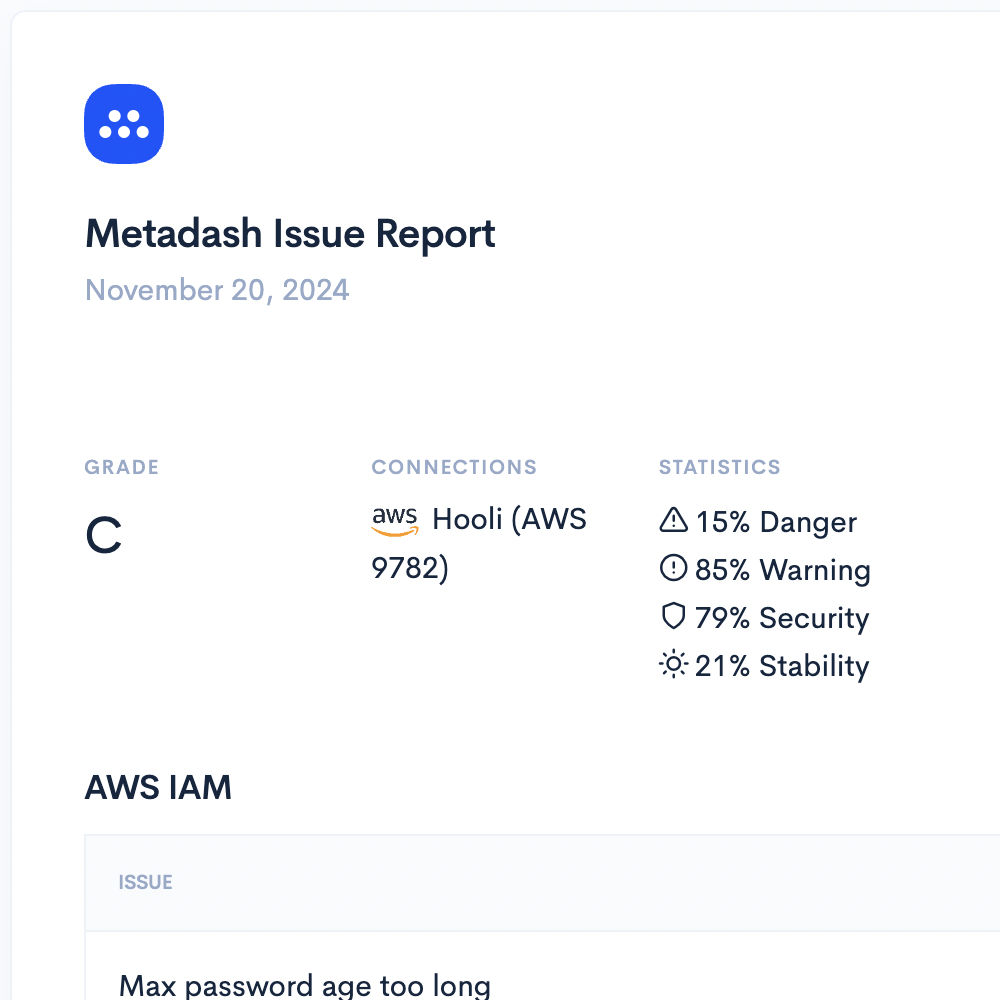 Pricing
$20/mo
Includes 1 user and 10 resources.
$0.20/mo
Each additional resource.
$2/mo
Each additional user.
Resources billed at $0.00028 per hour.
Users billed for month in advance.
Try a live demo
Test drive Metadash with demo cloud infrastructure right now.